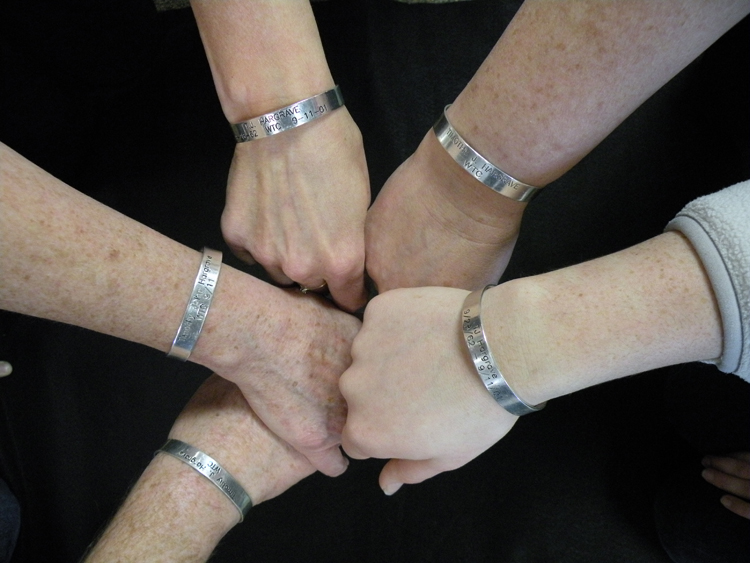 VOICES Center of Excellence for Community Resilience
New Jersey Symposium

Panel Spotlight:
"The Journey from Trauma to Hope and Healing"
Do we get over it? Do we get on with it? What is grieving? How do we transform traumatic loss into an enduring presence that we use for connection and healing?
Against the backdrop of traumatic impact, Dr. Suzanne B. Phillips will invite us to recognize that the road from trauma to hope and healing is neither predictable nor time-sensitive. For individuals, families, couples and caregivers it is a journey made possible by the safety of connection, the words that narrate healing, the power of understanding, the grief that transforms loss, and the self-compassion that fosters resiliency and self-care. Says Dr. Phillips, "It is a journey that we don't have to take alone."
This panel is one of several planned for our April 3 Symposium, and we will be highlighting our other presenters over the coming weeks.


---
Dr. Suzanne B. Phillips, Psy.D., ABPP, CGP, FAGPA

From the earliest days after 9/11 to the present, Dr. Suzanne Phillips has journeyed with the men, women, and children whose lives were forever changed by that day. She met with the wives of lost firefighters and corporate family members stunned with grief and watched how their resiliency and courage made room for raising children and having hope. She ran programs that underscored the pain and promise of Anniversary Events and came to know the children who grew from 9/11 kids to young adults.
Supported by the American Group Psychotherapy Association and the New York Times Foundation, Dr. Phillips was part of the outreach than ran close to 2,000 groups for adults, children, families, firefighters, corporations, mental health professionals and spiritual caregivers. These programs were written up in the book, Public Mental Health Service Delivery Protocols: Group Interventions for Disaster Preparedness and Response (2008), which was co-edited by Dr. Phillips and Dr. Robert Klein.
At the same time of the closing of Ground Zero, those who had been tirelessly working were physically and emotionally spent. Together with Dr. Dianne Kane, Director of the Counseling Unit for the FDNY, Dr. Phillips wrote up and conducted the Couples Connection weekend program for firefighters and their wives. The program, which addressed the needs of hundreds of firefighter couples, was offered with a waiting list for many months. The response to this program was the impetus for Drs. Phillips and Kane to co-author the book, Healing Together: A Couple's Guide to Coping with Trauma and Post-Traumatic Stress (2008).
---

9/11 families, survivors and responders attend at no charge.
The Symposium is also intended to inform clinicians, emergency managers, law enforcement and other community stakeholders providing services to victims' families, responders and survivors.
Symposium Fee for Professionals: $75 | 5 CEU Credits: $25
Exhibitor Table Fee: $100
Connect with VOICES:


Thanks to our Co-Sponsors:
_______________________________________________________________________