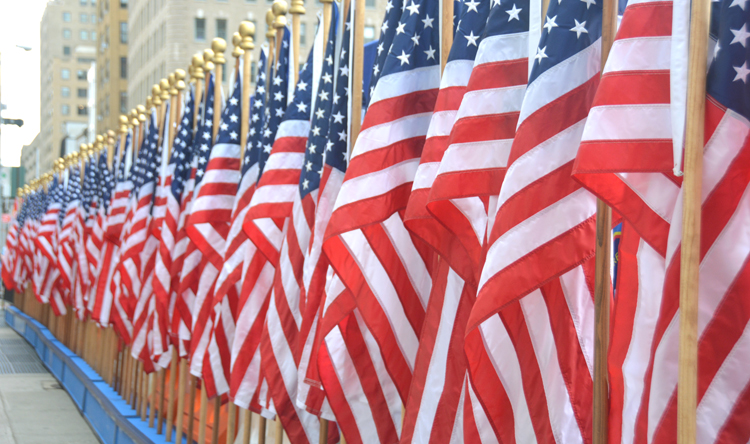 Dear Families and Friends,


This Monday, May 25 marks the 146th observance of Memorial Day, where we honor and remember the brave men and women who have lost their lives while serving in our military. Since September 11, 2001, more than 2.5 million service members have been deployed to the Middle East, and thousands have given their lives in the line of duty. Their dedication to serving our country continues to ensure the protection of our freedoms as American citizens, and this weekend is a time to honor their lives and pay tribute to their unwavering commitment.


As we commemorate the lives that were lost, we also remember the families and friends here at home who may be struggling after the loss of their loved one. They, too, make sacrifices as they find themselves responsible for supporting their families emotionally and financially.


Bonnie Caroll, President and Founder of the Tragedy Assistance Program for Survivors (TAPS), writes a resonating point in her
recent blog post
, "What a gift that in a country where less than one half of one percent of the population serve, such a small percentage has still produced so many heroes to celebrate and honor."
If you or someone you know has lost a loved one who served in the military, there are several wonderful organizations that are providing assistance to families, including TAPS and Blue Star Families.


TAPS offers compassionate care to all those grieving the death of a loved one serving in our Armed Forces through a national peer support network and connection to grief resources, all at no cost to surviving families and loved ones. For more information about TAPS, please
visit their website
.
Blue Star Families is an organization where military family members can join with civilian communities and leaders to address the challenges of military life. For more information about their services they provide, please
visit their website
.
All of us at VOICES send our best wishes for a safe and reflective holiday weekend.