Dear Families and Friends,
We hope this note finds you well and enjoying the beautiful autumn season. It has been a busy two months here at VOICES, and we want to take this opportunity to update you.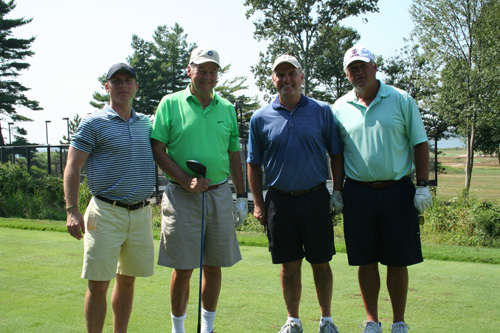 On Tuesday, September 8th, VOICES hosted our
Inaugural Golf Outing
at the Country Club of Fairfield.
Among our notable guests were Governor Thomas Kean, former ESPN President George Bodenheimer, and Emmy-winning ESPN journalist Jeremy Schaap, who shared uplifting stories of resilience at the Awards Dinner. We were also honored to have a group of Wounded Warriors join us for the day as our guests. Click here to view a photo gallery of the day.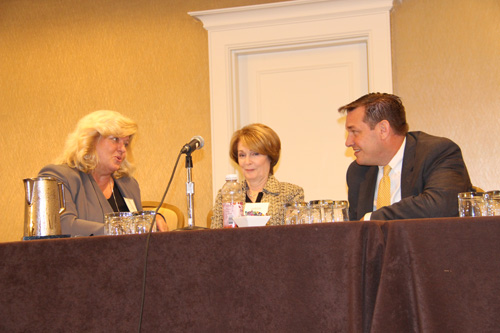 Our 14th Anniversary events began in New York City on Wednesday, September 9th with
VOICES Resiliency Symposium, "Knowledge to Practice: Pathways to Long-Term Healing."
The Symposium featured presentations by accomplished researchers, clinicians and victims' advocates from a variety of fields who we have had the pleasure of working with over the years, including our partners from Canada. The event brought together mental health professionals, government agencies, emergency managers, law enforcement and those providing services to individuals impacted by traumatic events.
Visit our website
for more information on the speakers and their presentations.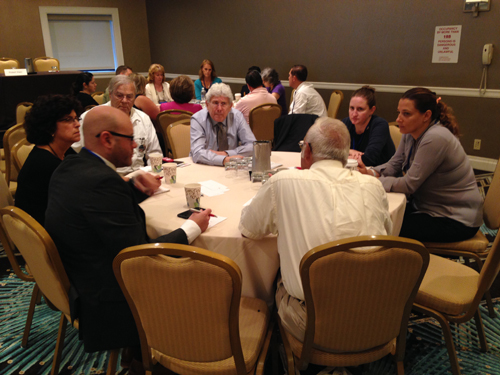 On Thursday, September 10th, we held VOICES
14th Annual Day of Remembrance Information Forum. Each year, o
ur annual forum provides an opportunity for f
amily members, responders and survivors to gather in advance of the anniversary and hear from victims' advocates, clinicians, legal experts and medical professionals. The presentations provided wonderful insights into the long-term psychological needs of victims' families, responders and survivors, as well as concrete ways to promote resiliency and deal with longstanding medical and mental health issues. This year, we were fortunate to have with us individuals impacted by other events, including the Air India Flight 182 bombing, the Newtown school shootings, and the Boston Marathon bombing. Our website has photos and a full recap of the day.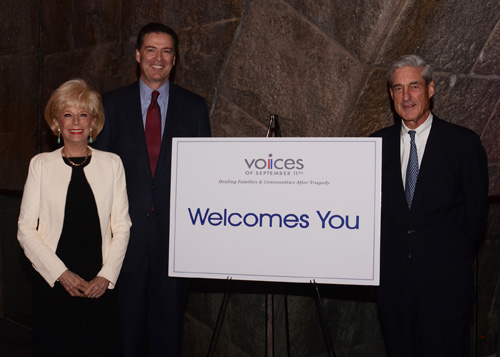 On Monday, October 5th, we were truly honored to have FBI Director James Comey deliver the keynote address at our
8th Annual Always Remember Gala.
Director Comey discussed the FBI's ongoing efforts in protecting the country, and identified the evolving challenges the Bureau faces. Veteran CBS 60 Minutes Correspondent Lesley Stahl served as emcee and moderated a question-and-answer session with Director Comey. VOICES 2015 Building Bridges Award was presented to Former FBI Director Robert Mueller, in recognition of his tireless efforts in transforming the Bureau in the aftermath of 9/11. Finally, Rock and Roll Hall of Fame Inductee Dave Mason concluded the evening with a fantastic musical performance.
Visit our website
to view photos from the gala and videos of Director Mueller's and Director Comey's remarks.
In closing, these events are integral to our mission of supporting the 9/11 community, while promoting preparedness and expanding our public private partnerships to help communities impacted by other traumatic events. It is heartwarming to have the support of our longstanding friends and like-minded partners who have made a long-term commitment to their work, often
following
parallel tracks to the same end. We look forward to our work ahead, and welcome your insights and involvement while we plan for the coming year.
Warm Regards,
Mary Fetchet & the VOICES Staff
Help Us Help Others: VOICES Research Project
October is National Depression Awareness Month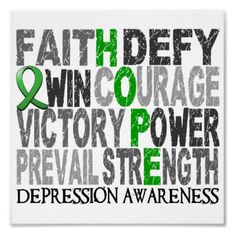 Depression is one of the most common mood disorders in the United States. In 2013, an estimated 15.7 million adults, or 6.7% of the population, had at least one major depressive episode. Depression is NOT a character flaw, or a failure to "shake it off."
It is a treatable medical illness involving an imbalance of brain chemicals called neurotransmitters and neuropeptides. While depression sometimes runs in families, many people with the illness have no family history of depression. What we do know is that both genetics and a stressful environment, or life situation, can contribute to its cause. Usually, it's not one or the other, but a combination of both.
Since 2001, VOICES had provided over 100,000 hours of social services support and built trusting relationships with those impacted by 9/11. This includes case management services, referrals to mental health providers and annual conferences.
In an effort to promote awareness about depression, we have provided information about depression on our website, as well as an
online screening tool
.
FBI Director James Comey Testifies Before House Committee on Homeland Security
On Wednesday, October 21, FBI Director James Comey testified before the House Committee on Homeland Security in Washington, DC.
Director Comey spoke about the current threats to the homeland and the FBI's efforts to address new challenges, including terrorists' use of technology to communicate through the Internet and social media as a platform for spreading ISIL propaganda.
"The widespread use of technology propagates the persistent terrorist message to attack U.S. interests whether in the homeland or abroad," said Director Comey. "As the threat to harm Western interests evolves, we must adapt and confront the challenges, relying heavily on the strength of our federal, state, local, and international partnerships. Our successes depend on interagency cooperation. We work closely with our partners within the Department of Homeland Security and the National Counterterrorism Center to address current and emerging threats."
Click here
to view a full transcript of Director Comey's remarks.
Advocates Fight to Extend Zadroga Act to Help 9/11 Responders and Survivors
The World Trade Center Health Program, created by the James Zadroga 9/11 Health and Compensation Act, p
rovides
funding for
medical monitoring, treatment and compensation to those
who are
sick
or
injured from
working in the recovery or cleanup at Ground Zero and related sites in New York City. It also provides services for survivors who lived, worked or went to school in the New York City disaster area.
The James Zadroga Act
will expire in October 2016 unless Congress renews the bill before that time.
If the bill is not reauthorized,
over
70,000 9/11 responders and survivors in all 50 states will lose the health care, medical monitoring and support they need to recover from 9/11-related illnesses.
For more information on the status of the bill and ways you can help ensure its reauthorization, visit
renew911health.org
.
Volunteer Docents Needed for 9/11 Memorial Museum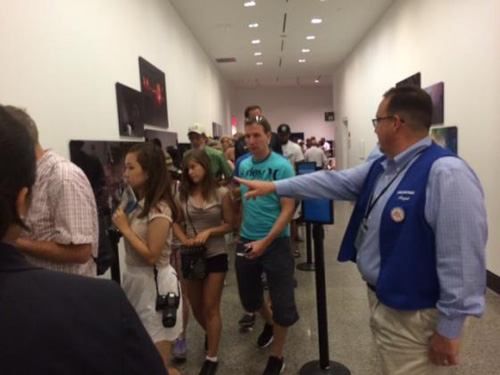 Volunteers for the National September 11 Memorial Museum play a critical role in providing a meaningful experience for millions of visitors from around the world. The Museum is seeking volunteers who are outgoing, friendly and have excellent communication skills for their Museum Docent volunteer role.
Volunteer docents help support the Museum's educational mission. Docents provide interpretive services to visitors through thematic talks that include detailed information about artifacts, the World Trade Center site and the history of 9/11. Docents work a minimum of four hours a week with a year commitment after completing 60 to 70 hours of comprehensive training over a four-month period. The next docent training will start early November 2015 and will run on Thursday afternoons from 1pm-5pm. If you'd like to get involved, please complete an application form to be considered for the next training by
Friday, October 30th
on
www.911memorial.org/volunteer
.