Eligibility
Who is eligible?
Responders, workers and volunteers who helped with rescue, recovery and cleanup at the World Trade Center and related sites in New York City.

Survivors who were in the New York City disaster area, lived, worked, or were in school in the area.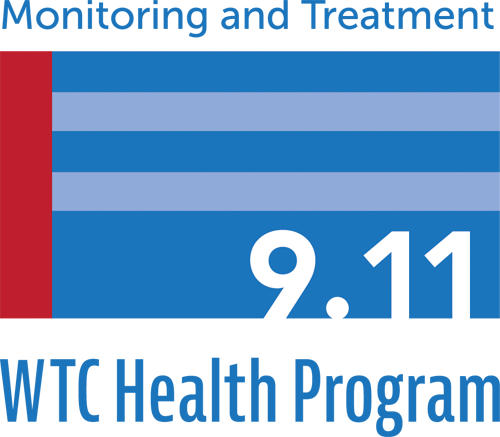 Why Should You Apply?
Why Should You Apply?
If you have an illness that's determined to be related to the attacks on 9/11, you will receive health care for that condition.

The health care will be provided at no out of pocket cost to you from a WTC Health Program physician.

You will be eligible for medical care, mental health care and prescription medications for both.

You will receive high quality medical care from practitioners experienced in 9/11 related diseases at one of the Clinical Centers for Excellence.

If you live outside the New York metropolitan area, you will receive medical monitoring and treatment from the nationwide provider network.

Monitoring your health care will help inform medical professionals about the treatment of 9/11 related medical diseases.